Within 10 years, all fast paced companies with integrated systems will be relying on secure-by-design no code and RPA platforms to further their digital initiatives in an agile and future-proof way. Companies will have rightly placed users themselves at the center of information systems, and will manage application rights according to operational needs and not IT constraints.
What the market needs is a no code cloud platform built atop a state-of-the-art identity and access management platform.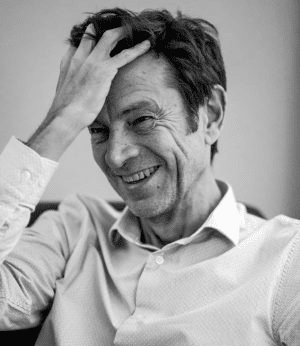 Olivier is the creator and inventor of ROK3 (a patented innovation) that provides endless opportunities for integrated collaborative management (SI and business applications). He is also founding President of ROK Solution. His unusual career in management in many businesses areas (Consulting, IT, marketing and communication, accounting, factories, etc.) both in France and internationally (Europe, USA, China, Israel) convinced him of the virtues of a holistic approach to organization. This vision can be seen in the solution and in the make-up of the management team.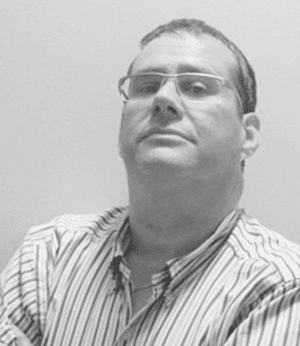 Olivier made a name for himself at age 17 by winning with Nathan and Michel Bussac the tender "IT for all" that marked the young minds of the time. He was involved in the early stages in the history of Business Object, Capsule and also Réputation VIP and joined the ownership team at ROK Solution to head R & D in 2010.
Holder of a DESS engineering degree SI from Pierre et Marie Curie University, Grégory has a solid experience with software publishers experts in the measurement of quality of service and financial consolidation; he joined ROK in 2011 and since 2014 he has been leading the development team. Grégory has the art of knowing how to translate the vision expressed by Olivier into functionalities in the architecture of the platform. Struck to the stress of go-live, his natural phlegm combined with his decline on the technological choices allow him to lead his team calmly.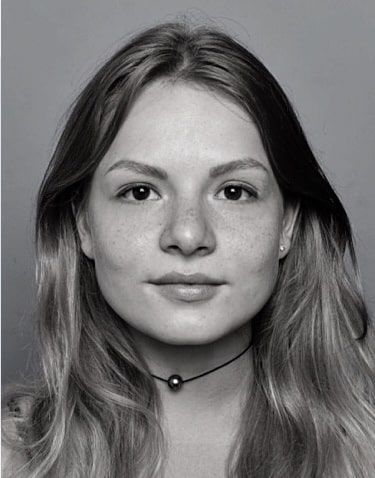 Laure is a double degree holder, with a Master's degree in Strategic Marketing from Aston University (England) and a Master's degree in Management from Grenoble Ecole de Management, which she obtained in 2023. With a strong background in IT consulting, Laure joined the ROK Solution team in late 2020. Since then, she has actively collaborated with the company for two years and continues to bring her energy to the team by supporting new associates and clients. Her marketing background gives her a particular sensitivity to aesthetically pleasing applications with optimal user interfaces, which she strives to create in each of her projects. Her entrepreneurial spirit and commitment to collective success are qualities that distinguish her in her work, as well as her ability to face challenges with calm and determination.
Holder of a Masters in Management of Organizations and a Master II in Internal Audit, and after 2 years of operational experience in internal control, Nicolas joins the ROK team in its "pioneers" phase. Today he accompanies customers in their appropriation of the incredible capacities of the ROK platform. Passionate about the early phases of co-design with customers, the ROK platform has no secrets for him!