Without a single line of code:
✓ Create your own apps and bots intuitively
✓ Dare to use complex rules, use OCR and AI
✓ Interconnect your apps with the computer ecosystem
✓ Ensure access security at any time
What no other application offers you
Any collaborating movement updates your streams
Any stream modification updates your permissions
Because ROK manages hierarchies (responsibilities) rather than individuals
Dynamic rights allocation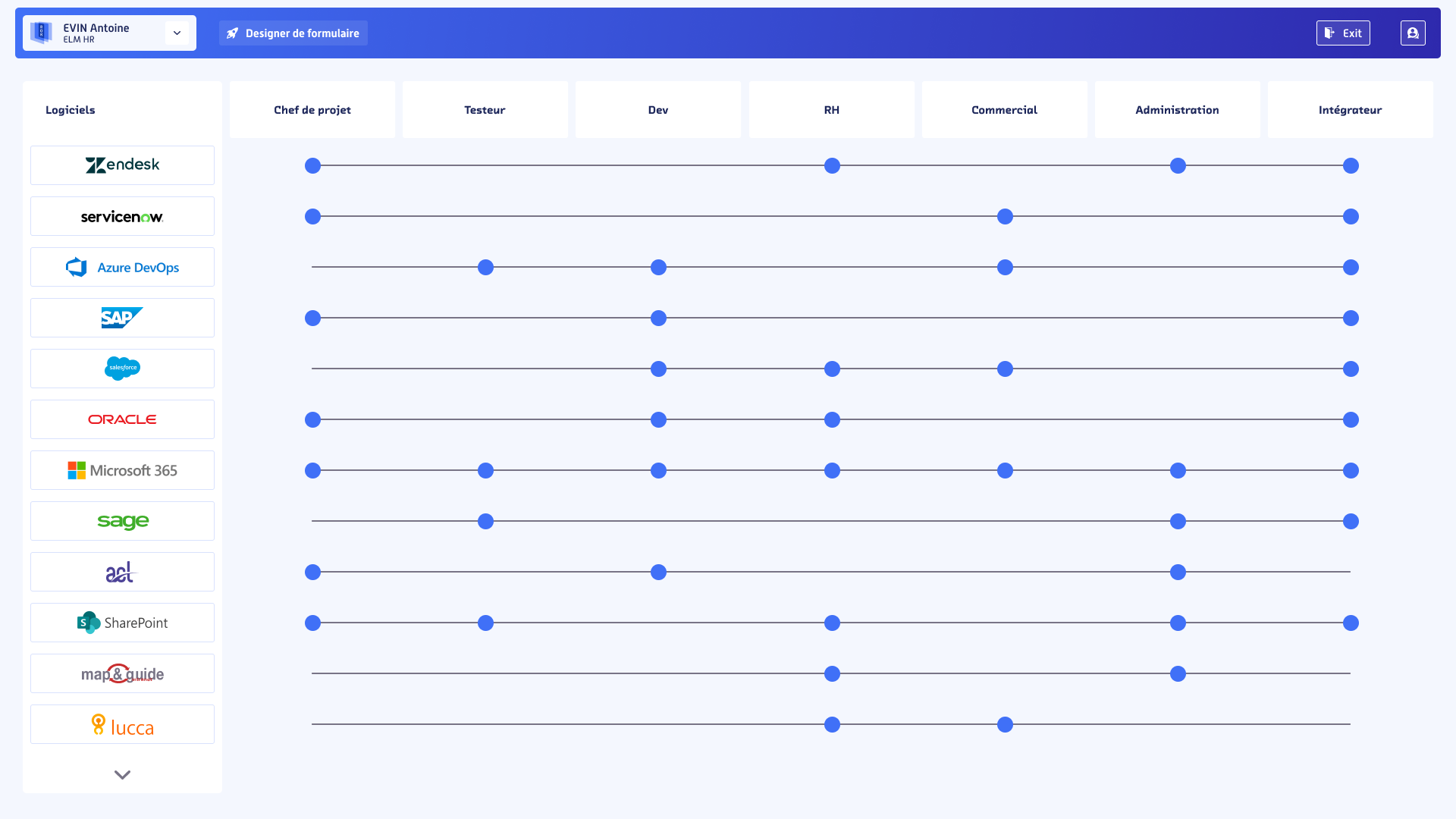 The main problem with No Code applications is that their proliferation compromises cybersecurity… whereas ROK strengthens it
A professional and intuitive studio
Drag-and-drop graphical interface
Extended graphical palette
Simplified connector integration through AI
Customization of the mobile interface
Model even complex applications, orchestrate workflows, connect existing systems, and create robots.
A 360-degree view of your business
Task status visualization
Electronic document management
Integration of BI and custom reports
What you need when you need it.
The best of Who's Who and No Code
Sources: HRIS, directories…
Onboarding, moove, outboarding flows
Up-to-date application mapping
Pre-existing applications
ROK will ensure real-time integrity between collaborators, assets, and application rights by building on what already works and filling in the gaps.
Comparative analysis:

ROK vs other IBPM solutions, RPA, Low code / No Code
With its unique No Code modeling capability and its access rights management-centered approach, ROK offers unparalleled flexibility, simplicity, and security
Managing business processes completely without code.
Designing and optimizing workflows accessible to non-technical users.
Direct integration of access management, communication, risk, project management, and other functionalities.
Simplified creation of API connectors through a natural language interface.
Traceable exchanges and annotations for transparent communication with all stakeholders (users, security, technical teams, external contractors).
No-code interface for accessible automation to accelerate manual task processing and avoid errors, without the usual complexity in implementation that can be encountered.
Integration of human intelligence into the automation process.
Enables non-specialized users to create robots tailored to operational needs.
A true no-code platform, unlike mere renowned low-code solutions (limited connector list, lack of easy access for modification and maintenance, etc).
Simple modeling, even for complex scenarios.
Rapid and secure deployment in the cloud of interconnected applications (natural language APIs) in just a few days, both well-documented and easily maintainable.
Instantly provide agile and secure access to applications.